Strong Reasons to Pick MixShop
MixShop is a company that focuses on residential solar panel design. Beyond that, we focus on installing and maintaining solar panels for residential customers.
Our mission at MixShop is to create budget-friendly and clean energy pathways that enable people to reduce their costs. We also strive to do right by the environment and planet in general.

Table of Content

The Numerous Advantages of Working With MixShop
Residential customers have many incentives to team up with our company for all of their solar panel requests.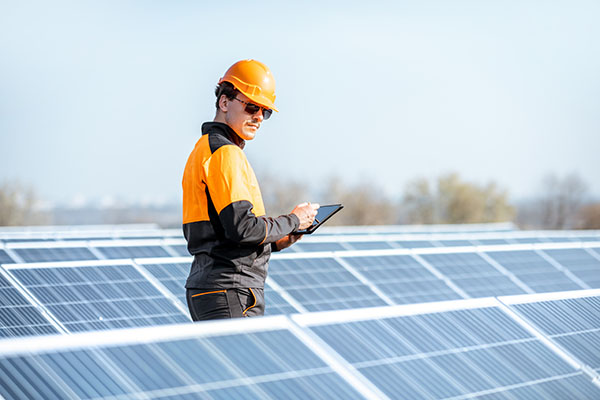 1. EXPERIENCED STAFF MEMBERS - Our staff consists of some of the most experienced professionals around. Our project managers, solar specialists and installation powerhouses have all been part of the engineering field for more than a decade in total. Nothing matters more to our team than constantly getting better for our customers. We strive to strengthen our solar proficiency, product savvy and customer service without pause.
2. FIRST-RATE SOLAR SYSTEM PRODUCTS AND PARTS - Our inverters and solar panels are all associated with top-notch performance. We exclusively utilize the finest solar system equipment. Why exactly is that? First-class product use paves the way for solar systems that are dependable and efficient for a long time.
3. AN IN-DEPTH SOLAR SYSTEM WARRANTY - Our company presents customers with warranties that take care of everything. If you want to proceed without stress, our warranty can come through for you. We see to it that client solar systems function at the highest degree of performance. We team up with acclaimed industry equipment manufacturers, too. Our warranty features complimentary system repair and equipment replacement. Customers don't even have to pay for parts and labor. We promise watertight penetrations for 10 full years.
4. POWER PRODUCTION GUARANTEES - Power production has always been a top priority at MixShop. We offer our customers system production guarantees that are literally good for a quarter of a century. If you're interested in a production guarantee that will last for 25 years, just say the word.
5. PREVENTATIVE MAINTENANCE - Our company understands that solar systems call for consistent and meticulous upkeep work. We prove that by attaching routine preventative maintenance assistance plans to any and all solar systems we install. These preventative maintenance plans last for a total of 25 years. Our objective behind this is to give our residential customers access to solar systems that always perform at top notch level.
6. SYSTEM MONITORING THAT NEVER STOPS - Our team members grasp just how essential first-rate solar system performance is. That's precisely why our solar aficionados assess client systems on a day-to-day basis. They strive to see to it that all of our clients get the most out of solar power and all that it has to offer them. We utilize unrivaled monitoring technology that consistently alerts us regarding the emergence of potential troubles. This can present customers with the ease of peak performance no matter what.
7. OUTSTANDING AND FORTHRIGHT CUSTOMER SERVICE - Our company strives to present customers with the finest customer service in the nation. We strive to do this by giving them customer journeys that are matchless in caliber. These journeys begin as soon as our customers reach out to us. They end only after we finish installation work, too. We never leave our customers' sides after day one. We stay on top of everything. Nothing matters more to our solar specialists than satisfying our customers completely.
8. RAPID AND DEPENDABLE RESPONSES - Our staff members give our customers rapid response guarantees. If you send us any kind of question, we'll get back to you in 24 hours or less, and that's a promise. Our company's solar wizards will thoroughly address your concerns. If you like the idea of teaming up with a solar panel company that never leaves you in limbo, we're right here. Timeliness has always been a big deal at MixShop.
Request for a complimentary solar savings report. Learn why taking the solar route Is the way to go nowadays. MixShop works tirelessly to assist people in Canada with the processes of aiding the planet and decreasing expenses. We do this by presenting customers with energy pathways that are renewable, inexpensive and totally clean. We surpass all quotes in affordability, offer matchless warranties and specialize in truthful and effective guidance.